Link's Awakening tips and tricks
Chamber Dungeon (or arranging dungeons)
Index of Tips and Tricks • Complete Walkthrough

Dungeon arranging is a new feature of the Switch version.
First of all, pay a visit to Dampé in his shack to the east of Goponga Swamp and talk to him. He explains that you can create dungeons by arranging chambers, that is dungeon rooms. You can get chambers by completing the standard dungeons of the game and by using amiibos.
After finishing the first dungeon, he gives you a starting chamber, a boss chamber and some other chambers.
Each time you complete a dungeon (including the Color Dungeon), talk to Dampé to receive new chambers.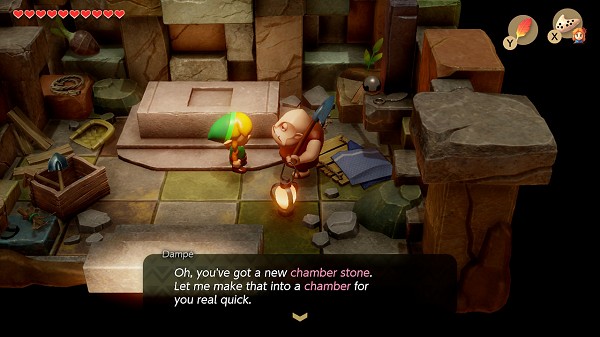 Using an amiibo and asking for a special chamber, you can get:
a Great Fairy's chamber
a Moblin Chief's chamber
a Ball and Chain Trooper's chamber
a Winged Item chamber
Armos Knight's chamber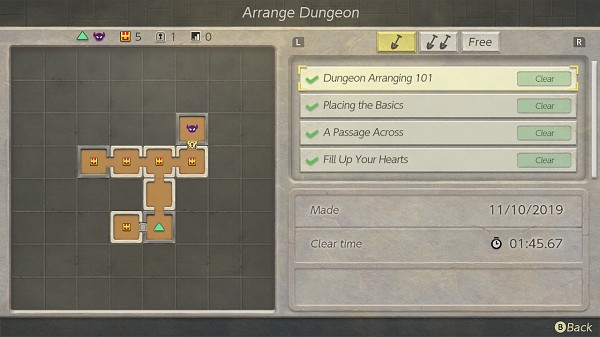 Once you own a few chambers, you can start creating a dungeon. To do so, move between the different types of chambers with one, 2, 3 or 4 entrances, then for each of these types, between the different positions of these entrances. Select a chamber and place it on the map to the left, so that the entrances match. Once you're done, all the chambers should be blue, otherwise press Y to check out what the problem is. Finally, point at the start chamber and start exploring your dungeon.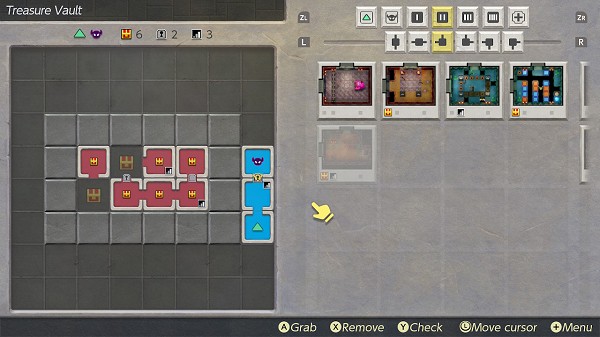 After defeating the boss of this dungeon, Dampé gives you a new chamber and tells you that you can keep all the rupees you found.
Note on the underground passages: Have already been annoyed by stairs which are not linked like you would like them to be? Me too. It seems that the system links the two nearest stairs, then the remaining ones...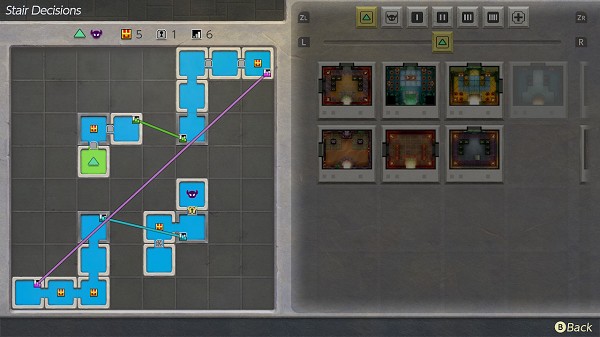 Locations of chamber stones
2 chamber stones can be won at the Trendy Game (in Mabe Village), one of which is offered to you by the man after catching all the figures
7 chamber stones can be bought in Mabe Village's shop for 1280 rupees each!!!
You get one after finding 30 secret seashells, another after finding 50 of them
After finishing the Rapids Race in less than 30 seconds
You can get one after catching an Ol' Baron (big blue fish)
And when you catch a large fish: from 140 cm - TO BE CONFIRMED
Bring these chamber stones to Dampé so he will transform then into chambers.
Special chamber stones
Some chamber stones are actually "tiles" with a particular effect:
The "+Monsters effect" tile makes a ton of green gels fall from the ceiling.
The "+Bombs effect" tile makes lots of bombs fall from the ceiling.
The "+Hearts effect" tile makes plenty of hearts fall from the ceiling.
The "+Wallmasters effect" tile makes Wallmasters reach for you!
The "+Rupees effect" tile makes lots of rupees fall from the ceiling.
The "Shadow Link effect" tile makes Shadow Link appear in a room.
Dampé's rewards
After his first 4 challenges, Dampé gives you a seashell and a piece of heart.
After clearing the "Bombs Away" challenge, you get the +Bombs chamber.
After clearing the first 8 challenges, Dampé gives you another piece of heart.
After clearing the "Heart Shortage" challenge, Dampé rewards you with a fairy bottle.
After clearing the "Sheathed Sword" challenge, he offers you the +Hearts chamber.
After clearing the 12 challenges, Dampé gives you a Heart Container! and the +Wallmaster chamber.
After clearing the first 12 challenges, you get 300 rupees for each new challenge solved!

Thanks to Samchi, Maella, Soulterra, MeToX and Marc for their info!