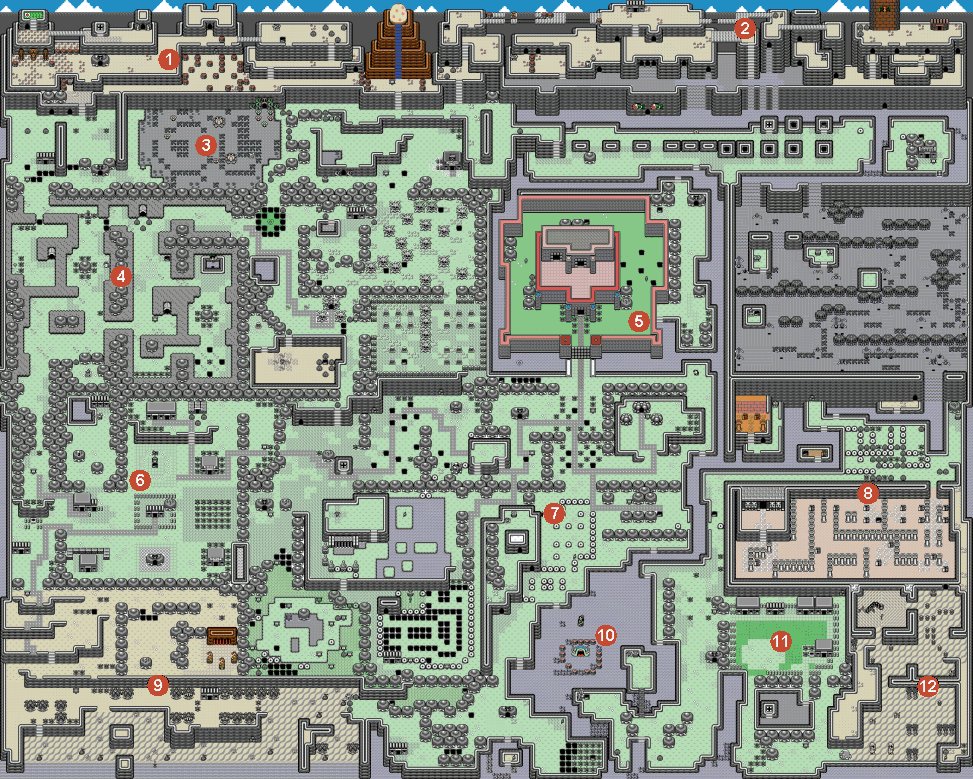 Close
Link's Awakening - Maps
Nicolas, a big Zelda fan, sent me all the maps that he created himself by making lots of screen captures! Thank you Nicolas!
Dungeons:
Tail Cave
Bottle Grotto
Key Cavern
Angler's Tunnel
Catfish's Maw
Face Shrine
Eagle's Tower: before the explosion - after the explosion
Turtle Rock
Color Dungeon
Map of Koholint Island
PC/Mac users: Click on the picture to enlarge it.

A big thank you to the ZeldaGames webmaster for this map.
Regions of Koholint
1. Western Tal Tal Mountains • 2. Eastern Tal Tal Mountains • 3. Goponga Swamp • 4. Mysterious Forest • 5. Kanalet Castle • 6. Mabe Village • 7. Ukuku Prairie • 8. Southern Face Shrine ruins • 9. Toronbo Shores • 10. Martha's Bay • 11. Animal Village • 12. Yarna Desert
Map of Rapids Ride
Thanks to Kwill for this map!